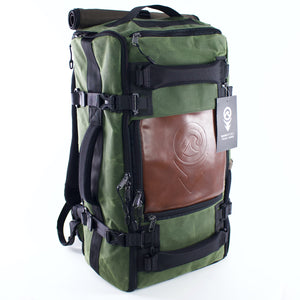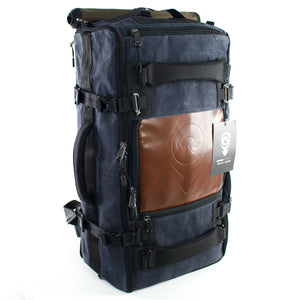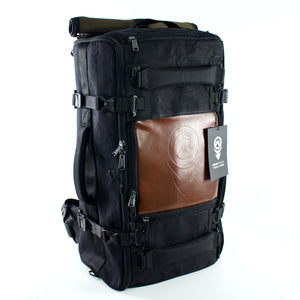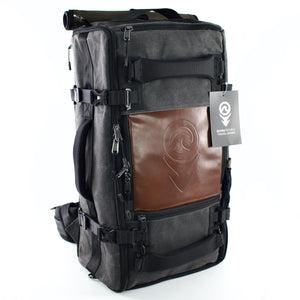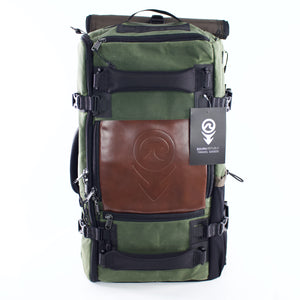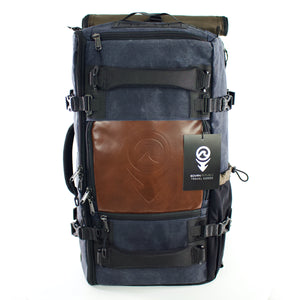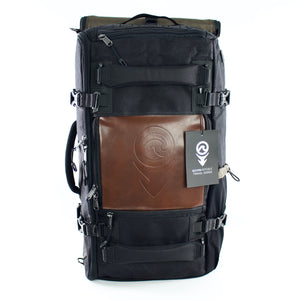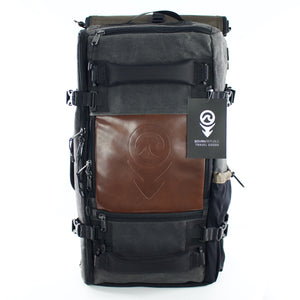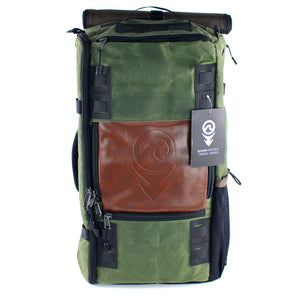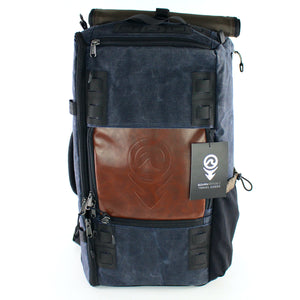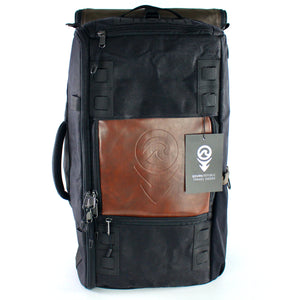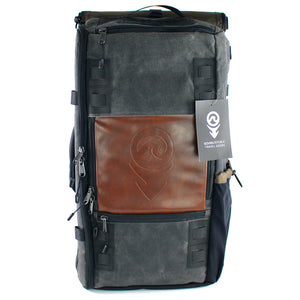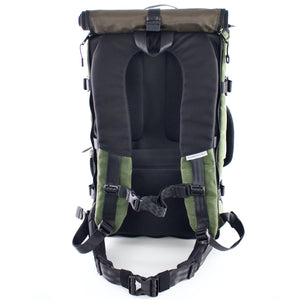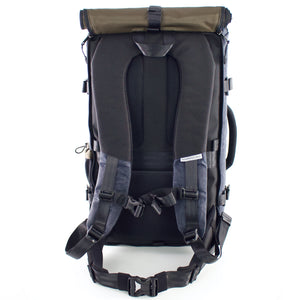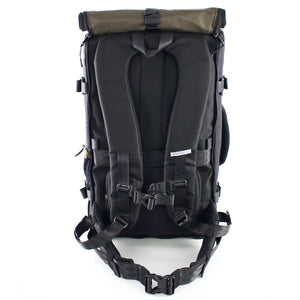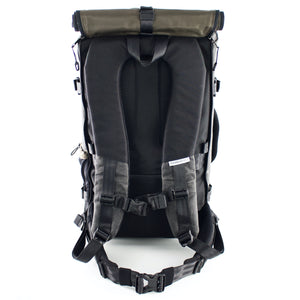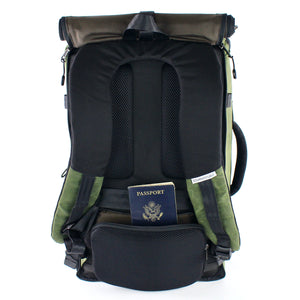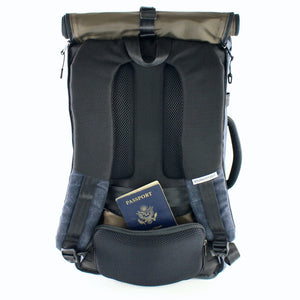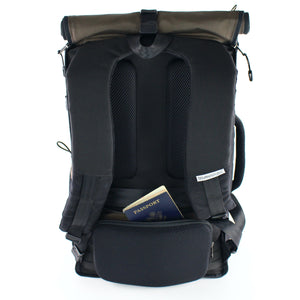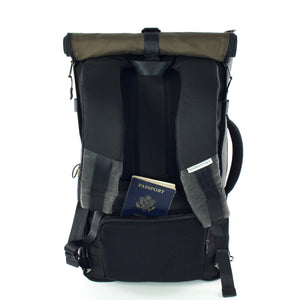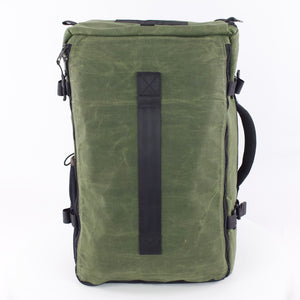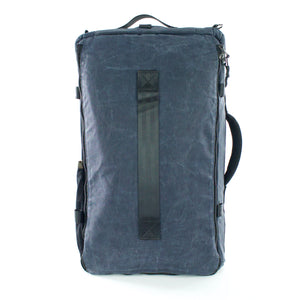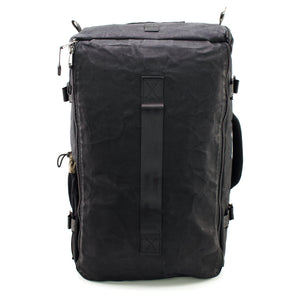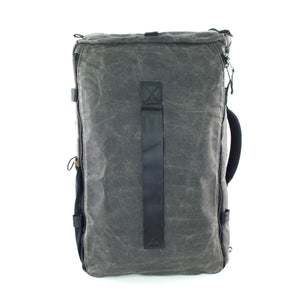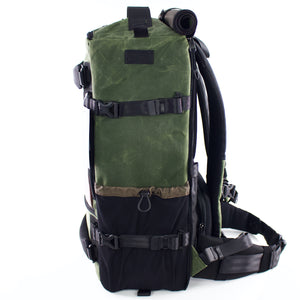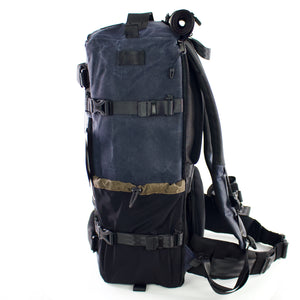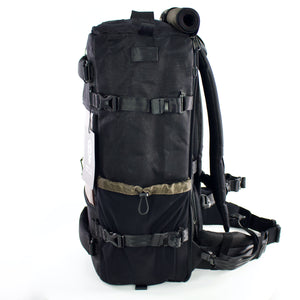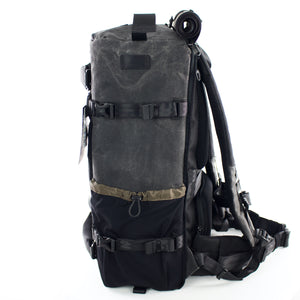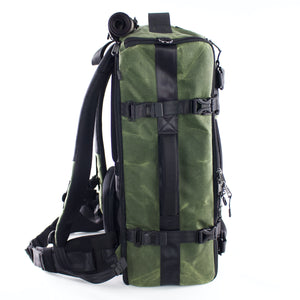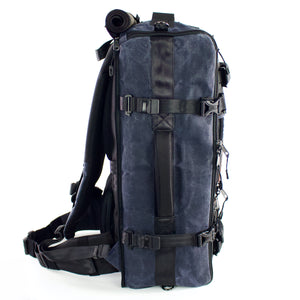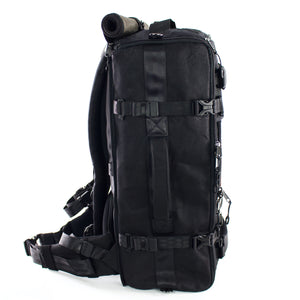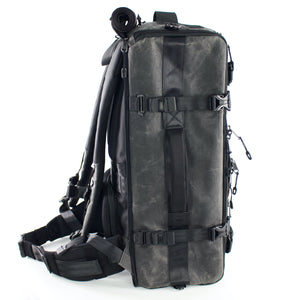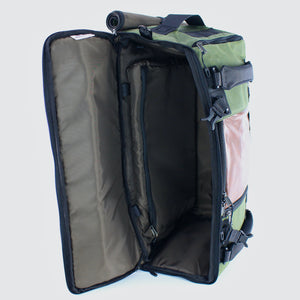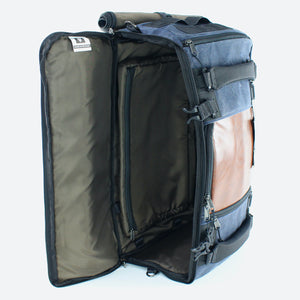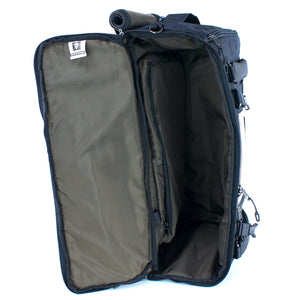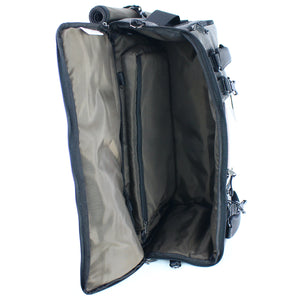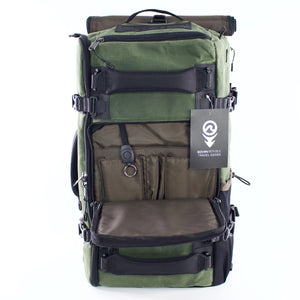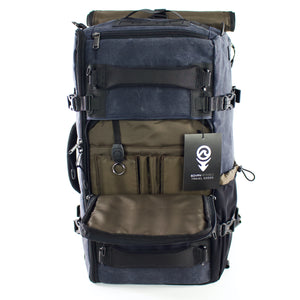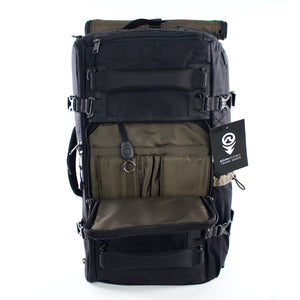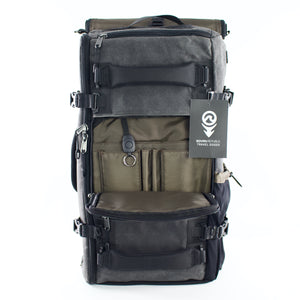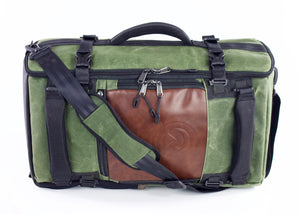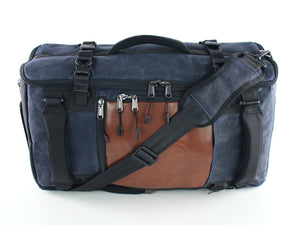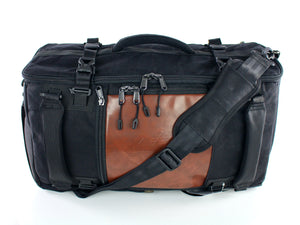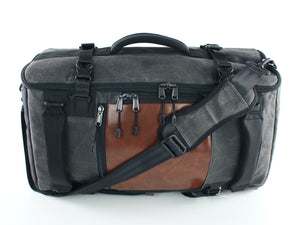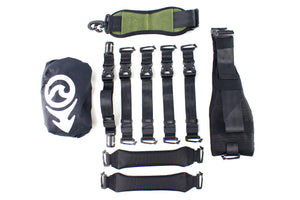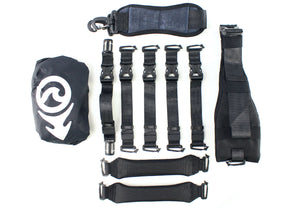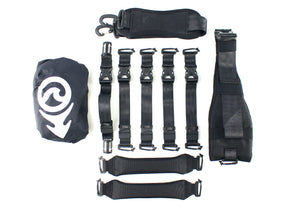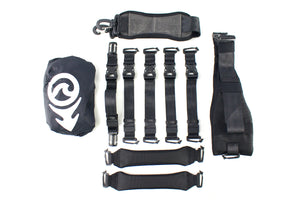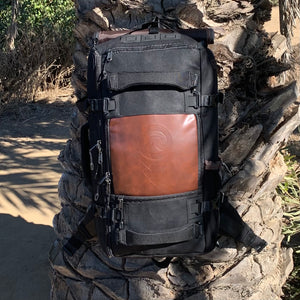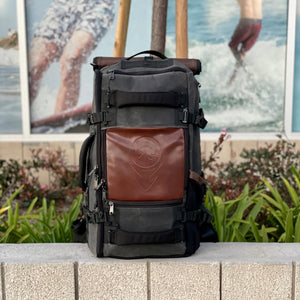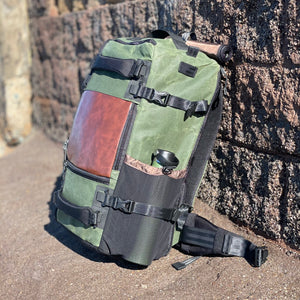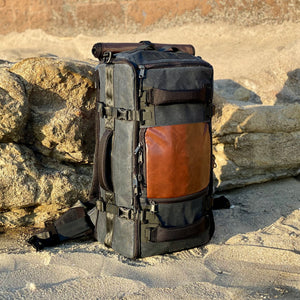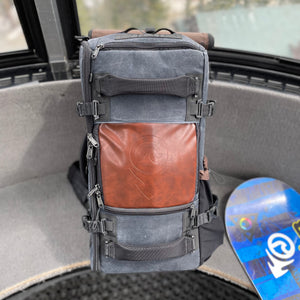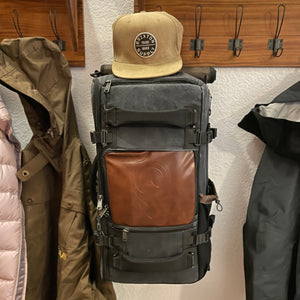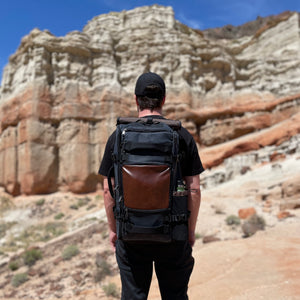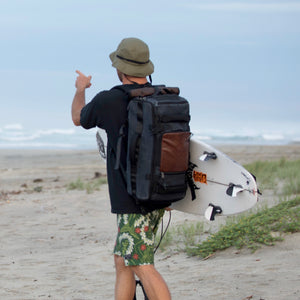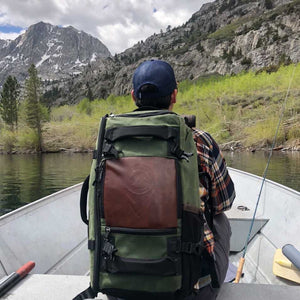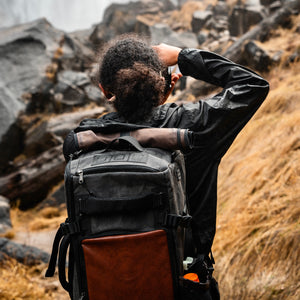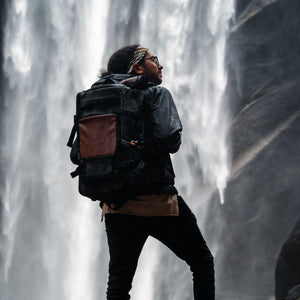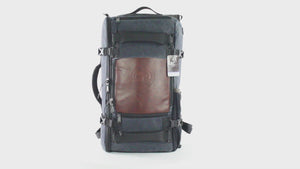 35L Drifter HD 3.0
SOLD OUT -

 

Check back for the Drifter 4.0 Series pre-orders to begin January 2024.
Convertible. Modular. Carryon Approved.
The 35L Drifter HD 3.0 is a rugged travel backpack designed to maximize budget airlines' smaller overhead compartment while also fitting below every airline seat*.
The bag quickly converts from "backpack mode" to "duffle/carryon mode" with the roll top designed to unroll and cover up the shoulder straps, resulting in a more manageable experience when traveling with multiple bags, such as a personal item backpack (28L Ambassador 2.0) and/or gear bag (surfboard, snowboard, golf, etc.).
The 35L Drifter HD 3.0 is the economy version of our heavy duty (HD) convertible carryon backpack and comes included with 10 modular components: 4x removable economy compression straps, 2x removable padded handles, 1x removable messenger strap, 1x removable chest strap, 1x removable waist strap set & 1x removable waterproof rain cover
Maximize your carryon allowance and skip the checked luggage carousel with SOVRN Republic travel backpacks.
New 3.0 Features:
Improved Access - Full Perimeter Zippered Main Compartment
Modular Design - Removable Handles & Straps
Composite Assembly - Combination of Premium Materials
1050D Ballistic Nylon (Shoulder Straps, Bottom & Back Panels)
210D Nylon Interior Lining 
9x Hypalon Anchor Strips (4x Front, 2x Back, 2x Top & 1x Bottom Panel)
43x Anchor Points (19x Hypalon + 24x Seat Belt Webbing)
7x Zippered Compartments 
2x Suitcase Handle Passthroughs (Both Orientations)
Suspended Laptop Compartment With 16" Wide Zippered Entrance 
(Fits Most Laptops With 17" Diagonal Dimensions & Smaller)
Hidden Lumbar Passport Compartment
Roll Top Anchor Strap System (Duraflex® Adjustable Slik Clip)
Keyring Management System
10" Stretch Mesh Exterior Canteen Pocket
Combination of Duraflex® & YKK® Premium Hardware
Features Continued:
Internationally Carryon Approved (Overhead Size)
Convertible Design - Roll Top Covers Shoulder Straps
YKK® #8RC & #5RC Luggage Zippers (Lifetime YKK® Zipper Guarantee)
2x Lockable Main Compartments
Custom Marbled Synthetic Leather 
Heavily Padded Shoulder Straps (Improved Redesign)
Breathable Airflow Back Pads (Improved Redesign)
Dimensions:
21" x 12" x 8.5" - 35 Liters
Naked Weight: 3 lbs 6.6 oz
Weight W/ Accessories: 4 lbs 8.1 oz
*Please note that at 21" tall, the 35L Drifter HD 3.0 may be too tall when fully packed out for certain budget airlines' 18" personal item sizers, although they will still fit below the seat and will fit in every budget airline/regional jet overhead compartment.  
Attachments Included:
4x Removable Economy Compression Straps 
2x Removable Padded Handles
1x Removable Chest Strap
1x Removable Messenger Strap Attachment
1x Removable Waist Strap Set
1x Removable PU Coated 
Ripstop Rain Cover
Compatible Attachments (Not Included):
Premium Compression Straps, XL Compression Straps (Economy & Premium) - Available Separately 
Attachments Not Compatible (Not Included):
Removable Interior Divider
Warranty Policy:
24 Month Included Warranty + Lifetime Post-Warranty Support
---